CB TECH:
A TEAM OF GAME
CHANGERS
Cris Carter and Jeff Davis head a top tier managed services organization
CB TECH'S
WINNING STRATEGY
We are an international Managed Services Company specializing in Facilities Maintenance. Our focus is to unburden your company and manage services for the facility needs of business, government, education, healthcare, and other entities. Since 1990, the experienced team within CB Tech has proven to be a beneficial partnership to mitigate risks and reduce cost. Our extensive combination of experience, technical skill sets, innovation, and scale allows us to deliver the most robust range of integrated facilities management services.
As a certified NMSDC Corporate Plus Member, CB Tech provides risk-free solutions that simplify and enhance business processes by providing superior leadership in the commercial, industrial, construction, and maintenance markets. Through its proprietary technology, SMART™, clients gain access to one of the deepest and broadest affiliate networks of facility expertise.
'NO RISK'

BENEFITS FOR YOUR COMPANY

We provide organizations with exceptional services to select clients. We are committed to performance standards and operating procedures that deliver greater efficiency, service, program administration, and financial value. CB Tech sports a proven "no risk" track record to ensure confidence in our Facilities Maintenance Managed Services company.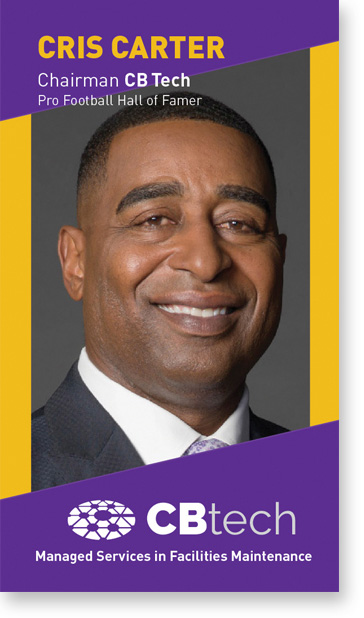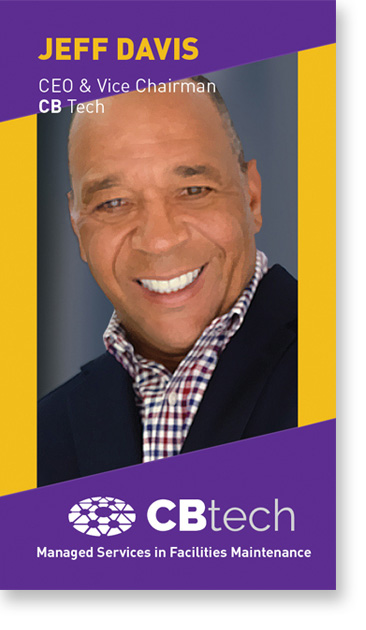 CRIS
CARTER
Chairman CB Tech
Success has been a part of Cris' DNA since his collegiate football days and HOF professional football  career. Understanding how successful organizations are built and maintained has carried through to  CB Tech. Since 1990, CB Tech has helped Fortune 500 companies and many others with Managed  Services In Facilities Maintenance.
As one of the greatest wide receivers in NFL history, Cris scored 130 touchdowns and racked up 1,101 receptions for 13,899 yards (12.6 avg.) in 16 seasons, finishing his career as the NFL's second alltime leading receiver and with the second-most touchdowns in league history. Carter is a member of the Pro Football Hall of Fame and the NFL's All-Decade Team of the 1990s.
Cris transitioned seamlessly into broadcasting following his playing career, joining HBO's "Inside the NFL" as a studio analyst in 2002. He moved to ESPN in 2008, appearing on a variety of programs as a studio analyst, including "Sunday NFL Countdown" and "Monday Night Countdown," becoming a fixture on the sports television landscape.
An Ohio native, Carter attended The Ohio State University where he studied communications and was a first-team All-American and two-time All-Big Ten performer. He has been recognized for his work with inner-city youth, receiving the Walter Payton NFL Man of the Year Award in 1999. He also serves as a mentor in President Barack Obama's "My Brother's Keeper" Program.
JEFF
DAVIS
CEO & Vice Chairman CB Tech
CB Tech was formed in mid-1990 as a computer consulting firm. Jeff joined this firm in 1996 as a 50% owner and Vice President. In 1998, Jeff purchased the remaining 50% and became 100% owner and president. The company was focused primarily in network/operation systems, staff augmentation and customized application development.
In late 2006, combining the program and project management experience and expertise that CB Tech offered with the relationship that Jeff developed with a large apparel retailer; an opportunity arose to manage the windows cleaning services for the individual retail stores. Leveraging his technology background, Jeff developed an innovative solution not present in the marketplace which offered CB Tech a strategic opportunity that allowed CB Tech to transition their focus over the next several years into providing facility services management exclusively.
Jeff is a former board member and chairperson of several committees with the South Central Ohio Minority Supplier Development Council (SCOMSDC). Jeff is a member of the Ohio Minority Supplier Development Council's Finance Committee. Jeff continues his active participation and supplier diversity and inclusion advocacy with the newly formed Ohio Minority Supplier Development Council, MBEIC Committee, and NMSDC.
Jeff is president and chief executive officer of CB Tech. CB Tech is a market driven managed services firm specializing in facility maintenance management offering its expertise in program, project and account management.
Jeff oversees the strategic direction of the Ohio based facility maintenance management company. With a combined workforce of over 75,000 self-performed and certified affiliate service providers across the United States, Canada, and Puerto Rico, CB Tech is a leading provider of managed services. A Corporate Plus® Member with the National Minority Supplier Development Council (NMSDC) and a member with the Ohio Minority Supplier Development Council (OMSDC).
In addition, Jeff has received the following honors and recognition:
Tuck School of Business, Dartmouth College – "Growing a Minority Business to Scale" scholarship awarded.
Tuck School of Business, Dartmouth College – "Building a High Performing Business" scholarship awarded.
Diverse Supplier of the Year Award from Limited Brands
NMSDC Centers of Excellence (COE) enhances successful business relationships between member corporations and minority business enterprises (MBEs) by strengthening corporate minority supplier development processes.
Kellogg School of Management, Northwestern University – "Advanced Management Education Program" scholarship awarded.
Ohio Minority Supplier Development Council (OMSDC), Supplier of the Year 2014.
National Minority Supplier Development Council (NMSDC), Regional Supplier of the Year 2015.
A native of Ohio, Jeff earned his B.A. from the University of Miami. He is also a combat veteran of the United States Army Airborne Rangers. Jeff has five children and six grandchildren. Jeff enjoys golf, fishing, travel, and all water sports.
CB TECH FEATURES
• CB Tech is a leading provider
of managed services solutions
• Specialization in program and
affiliate management
• National, Regional & Local Accounts
• National Coverage with Local Service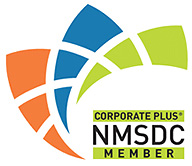 Corporate Plus® member with
the National Minority Supplier
Development Council (NMSDC)